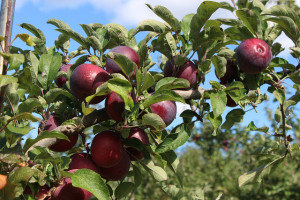 Methods, Tools, and Resources for Harvesting

The articles on this blog primarily focus on civic engagement and democracy. Although I rarely write about it, I also design and facilitate meetings and events. As much as possible, I try to link the two — e.g., designing community conversations to inform public policy.
The process to design any type of small group conversation, be it to develop a new product or to deliberate on a public policy, is more or less the same. One first gets very clear about what needs to be accomplished, who will be involved, the history of the issue, etc. Then one begins to design a process based on this knowledge. This ideally also includes a plan for how to collect, analyze, and share the learning and insights obtained from the conversations. This is what Art of Hosting practitioners call "harvesting" – i.e., metaphorically picking the fruits of our labor so we may be nourished by them.
When I design group processes, I like to generate ideas by skimming through lists, folders, and books of methods or flipping through the wonderful new Group Works Card Deck.
There's a lot of big-picture conceptual thinking and writing about harvesting, but not much in the way of nuts and bolts practical guidance. Certainly no simple lists to skim. So I seized on the recent opportunity presented by the Illinois Art of Hosting community of practice day on harvesting to develop a list of practical tools, methods, and resources that could be used as thought-starters in planning a harvest.
Click to see the list as a PDF file.
So that this list may continue to grow, I also put it on a google doc, available for edits or comments by anyone with this link:   https://docs.google.com/document/d/1b9qm_KBo8QxELl6XJw1EV15XqqEpqJ2kEMVYRmlS8vg/edit

Happy Harvesting!
Photo: Shinya Suzuki