Who am I?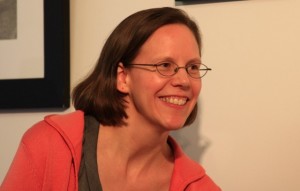 Janice Thomson
Consultant — Facilitator — Researcher — Writer
See: www.linkedin.com/in/janicekthomson
I apply curiosity and creativity to open doors to unexpected solutions and new possibilities.
As a consultant, consider me your thought partner. I relish complex problems and assignments where past efforts have failed. I ask big, challenging questions and explore issues from multiple dimensions. I help you learn and see situations in new ways.
As a facilitator, I think creatively about goals, people, spaces, and resources and design engaging, often playful, meetings and workshops that delight both clients and participants.
As a researcher and writer, I boil information down to its essentials and tell clear, compelling stories that make ideas come alive to support action.
I've designed group processes and applied research-driven human insights to challenges in business, non-profits, and government for over 20 years. My core skills were forged as a consumer researcher and brand planner for major American companies like Leo Burnett, Philip Morris, Disney, Keebler, Kellogg's, and McDonald's. I then worked cross-culturally with non-profits and government in the European Union to involve the public and stakeholders in issues like democratic reform, poverty, and energy. Now I draw on these rich experiences to help businesses, non-profits, and governments to meaningfully serve and engage with their audiences.
I've learned that citizens and consumers are different. Yet many consultants treat them the same. I offer an atypically broad range of approaches to meet the unique needs of each – from deliberative and participatory methods to focus groups and ethnographies.
Connecting people to transformative ideas and one another typifies my life — whether as a neighbor or global citizen. I gathered parents to improve Chicago childcare quality and wrote a book used to train childcare providers. I nurtured two regional Illinois communities of practice by organizing events and introducing resources for using conversation to shape community and policy solutions. I developed interactive events that made Democrats Abroad Belgium "the place" in Brussels to discuss American public policy. And I've crafted countless programs for women's and faith groups using dialogue to inform, stimulate, and deepen ties.
Why Citizenize-Citizenise?
Citizenship has multiple meanings. I do not mean the legal sense. I mean how individuals impact their communities, countries, and world in their roles as residents, neighbors, parents.
Consumer thinking has invaded the public sphere. I assert that we must "citizenize" it by assuming the responsibilities, not just rights, of citizenship.
As a dual US-EU citizen who writes about civic engagement and democracy in both regions, my posts use both US and UK spellings — thus "citizenize" (US) and "citizenise" (UK).